We're here to help you grow your business online peacefully by helping you build your website & sales funnel, providing the support, systems, templates, and tools needed to automate, succeed and scale without complexity, stress, or chaos. Here we'll go through five steps to increase your referrals.
It appears that "word of mouth" is one of the most effective ways to attract new customers while maintaining relationships with your existing customer base. But even though it's convenient and virtually accessible (or at most, costs very much), very few business owners or coaches even come close to taking advantage of this potential!
Think about it: If you got just one referral from each of your clients, in the next 60 days, you would double your customer base! What would that mean for your potential income, and how many more people would you help in a supportive and uplifting way? So how can you maximize word of mouth in your business?
Here are five steps you can start now :
1. Appreciate your customers and keep letting them know you appreciate them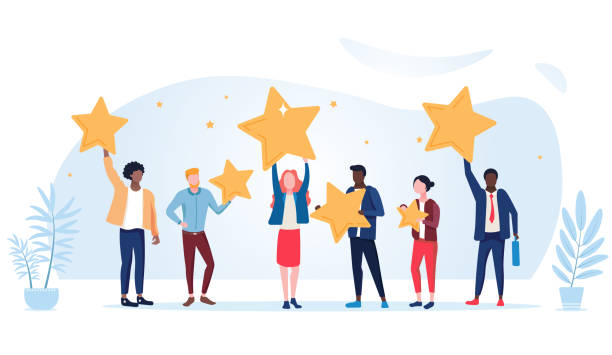 That is the most important but often overlooked element for getting endless referrals. Many companies focus more on ports than on people. Focusing on ports alone can Word-of-mouth success relies on focusing on more than just how you can enrich your customers' lives.
Take action:
At least once a month, please make an effort to communicate with your customers and show them that you value them.
Send them something of value, something unforeseen, a bonus report, a particular news item you discover.
Make it appropriate to them and do it routinely.
2. Create an exceptional experience every time they deal with you or your company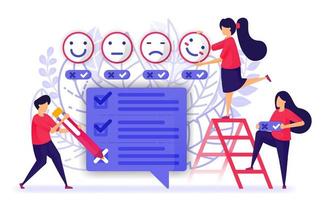 If you succeed in making working with you an exceptional experience, your customers will tell many people. People want unique experiences! Here's an example: a life coach has a special relationship with a coffee shop in town. He invites his clients to a "brain trust" meeting and the coffee every eight weeks.Coffee and cake are on the house. Each customer who attends receives a card and a voucher from the Café owner card and a voucher to say, "Thank you for stopping by today; we would love to see you again soon. A voucher is a "buy one get one free coffee" voucher. That encourages them to come back.
And since the café owner is introducing his business to potential new customers, the coach only pays the cost price for the coffee and cake that his customers eat. Typically, about eight customers attend, and the cost is about $30.
Even a tiny token can make dealing with your company an exceptional experience! If you can make working with you an extraordinary experience, your customers will tell many people. People want extraordinary experiences!
Take action : What can you do now to add little things that make an extraordinary experience? Perhaps you can use the example above, or something similar, to connect with other professionals while adding fantastic value to your customers. Remember: start today to create exceptional experiences.
3. Give your customers incentives for referrals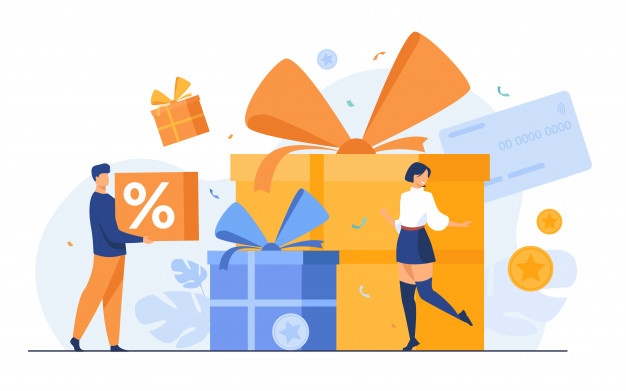 If you're passive about referrals, you're sitting on a gold mine. Think of ways to reward your clients for referring business to you. You could receive gifts, such as a 90-minute coaching session with you, a gift certificate for a massage or a nice dinner, or maybe even a financial reward (such as a $100 Visa gift card). Your offer must be something that appeals to your customer! No matter what you choose, the essential thing is.
Take action: Reward your customers for referring other customers to you. Come up with rewards that are beneficial to your customers. If you work with customers who have a lot to do with equipment professionally or like to shop, an Amazon gift card could be a very motivating reward for them! And if you don't know what to give, remember that money is always a good motivator!
4. Make it simple for your clients to recommend you to others telling friends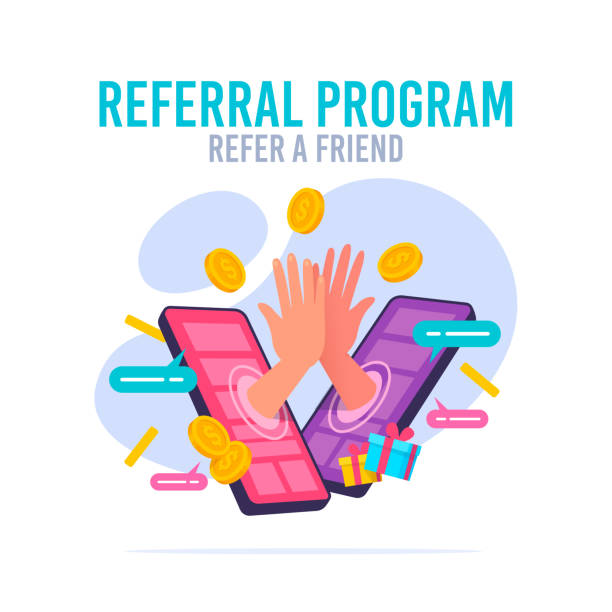 If you wish to get lots of referrals, you need to make it as easy as possible for your customers to tell their friends. Don't expect them to go the extra mile to help you grow your business. Make it as simple as possible.
Take action: Develop a "referral package" to pass on to your customers.
The package would consist of a professionally designed document explaining why referrals are important to you. Ask your customers to serve as ambassadors for your business, as you want to work with people.
And a series of referral cards/invitations/links that your clients can easily share and post on their social media accounts. Always make sure to present everything professionally to increase the perceived value of your offer/services and present to your new potential customers!
5. Ask at the correct time
When is the most effective to ask for recommendations? Anytime! You should not only be able to ask your customers for referrals at any moment, but you should also be getting very positive results! If you have followed the steps above, you have let your customers know they are valued, you have consistently provided them with an exceptional experience, you've created an enticing incentive to share your message with friends, and you've made it extremely simple for them to do so.
Take Action: The most important thing is to take action now. Draft an email today and send it to your clients and let them know how much you appreciate them, how much you have enjoyed working with them in the past worked with them, and include something that will be helpful to their lives/a for their life.
Then over the next 4 to 6 weeks, develop your "referral package" and start using it. Your business and new referral customers will thank you! Leave your convenience zone and take action.
We are a leading website development and digital marketing firm in the UK. We offer the best web design and development, rights management, and complete funnel building services you can only dream of, encompassing exceptional quality and value, giving you the exact solution for your growing business needs. Contact us at Appledew today.
Read More: How To Maintain Website Traffic: 10 Things You Should Do To Keep Your Visitors Coming Back