The most effective marketing tactics for more website traffic
A customer-centric website design will help you convert more visitors, but the right marketing tactics will help you grow your business.
In other words,
You've set up your lemonade stand; now, you need to find the right street corner to get people to buy from you.
Every entrepreneur is delighted and relieved when they finally get a website online that they are proud of.
But most get so stuck in that moment of excitement that they sit frozen at their desk, staring fixedly at a screen as they wait for people to visit their site.
That may be a bit of an exaggeration, but it's not an entirely false scenario.
The most important thing that many business owners forget is to develop a strategy to attract their ideal customers using the right advertising tactics.
The most successful businesses typically use a combination of more minor, easy-to-implement marketing tactics and strategies for steady growth and continuous improvement.
"Everyone has an idea. But it's really about executing on the idea and attracting other people to help you work on it."
We've compiled this guide of more than 60 marketing tactics to help you drive more traffic to your website.
Marketing tactics vs. execution
Here's the thing: 
There's no shortage of good marketing tactics or ideas on this planet. Many marketers are also creative minds who can spend hours thinking of unique, revenue-generating ideas. 
The problem starts when it comes time to execute them. You need to know that implementing your ideas requires a solid plan with actionable steps. 
It's not enough to throw dirt because you have an overall vision.
The planning phase should include all the campaign details, such as outcome goals, marketing activities, and how you can maintain the brand while engaging your target audience.
"If you align your message with what people are already passionate about, you can create an emotional connection.
If you take care of all the necessary preparations – i.e., the tools and resources you will use – before you implement your idea, things will go more smoothly in the long run.
Remember that even with a strong idea and a successful implementation, you need a good product or service to stay in business.
How to prioritize and also handle your advertising and marketing tactics?
While running your business, you will have many marketing ideas. 
But not every idea requires to be implemented, and each idea has its own time to come to fruition. 
When it pertains to taking care of B2B marketing suggestions, you must take time to organize and filter.
Try to create an extensive list of ideas at a specific time, monthly or quarterly. Then set benchmarks for whether an idea should stay on the list or be eliminated by asking questions like:
Will it bring growth in the short or long term?
Does it fit within our budget?
Is the idea unique and creative enough?
Can it be implemented without deviating from our brand and message? What kind of ROI can we expect, and is it worth it?
We recommend that you prioritize your ideas based on the following criteria.
Potential impact
Time commitment
Resources required
But remember.
Just because you can't implement a particular campaign this year doesn't mean it won't be helpful in the future.
It's essential to be realistic about your organization's needs. Each idea is a part of a bigger picture that will take you to the next level.
Below is a comprehensive list of proven marketing tactics and more in our free download.
'Pay to play: predict the number of website visitors with advertising tactics.
The fastest way to drive a large amount of traffic to your website is through paid media.
That can be Facebook ads, Google Adwords banners, and more.
Media acquiring is an art and a science, as it requires a good sense of attention-grabbing ads and a focus on advertising costs and ROI.
If you do it well, you can almost predict the amount of website traffic and have the opportunity to grow your business faster. 
Here are a few of the hacks you can pick up from advertising experts:
1. [Facebook Ads] Replicate your innovation without shedding engagement: individuals enjoy social evidence. Even if they don't realize it. Ads with lots of likes and reactions get a high click-through rate. Just use the same ad theme over and over again to maintain engagement.
2. [Facebook Ads] Increase CTRs by 20-30% with emojis and gifs: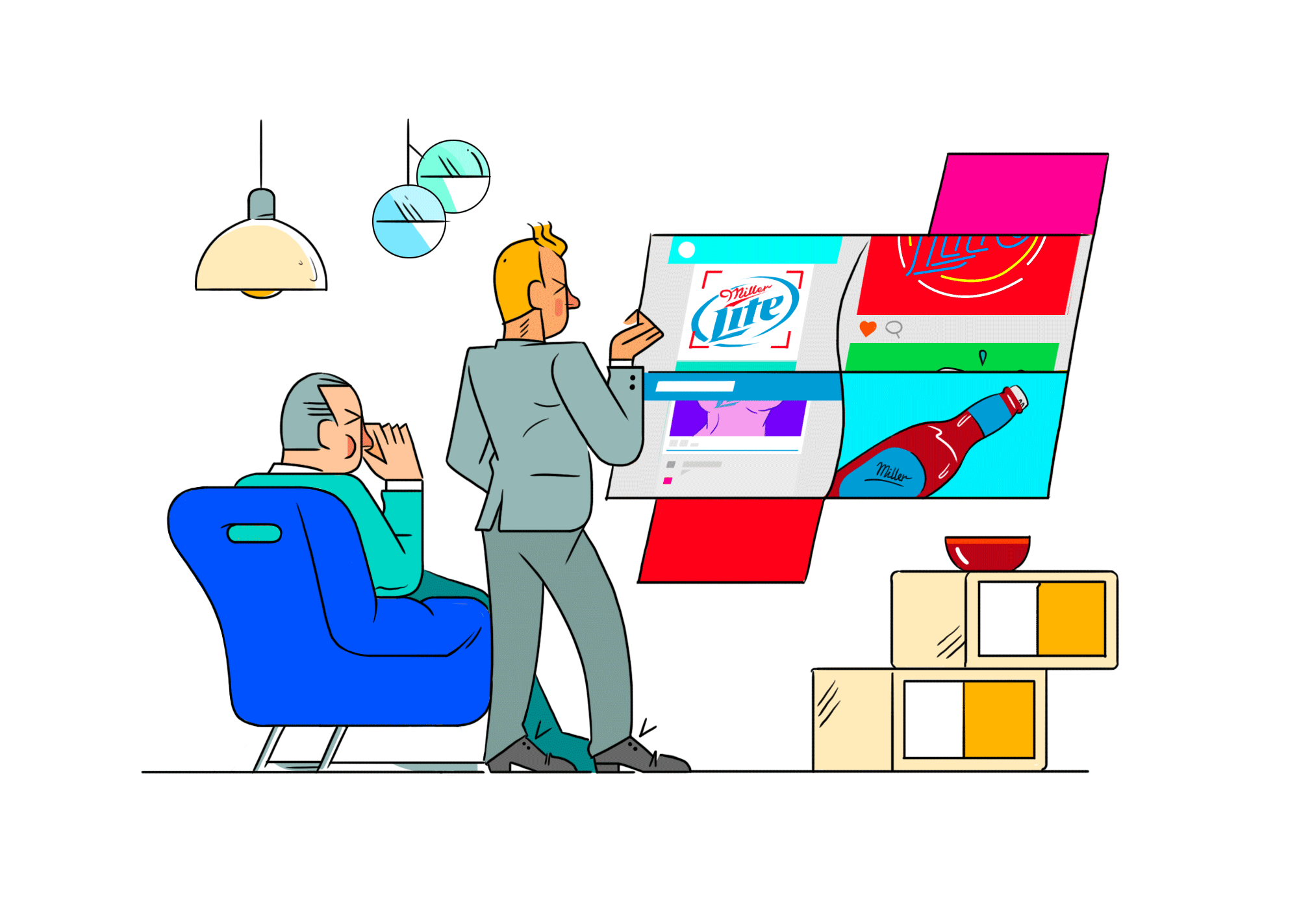 Try using some emojis in your ad headline to grab your customers' attention and increase engagement.
3. [Google Search Ads] Run location-based ads (even as an online business): Unless you're aiming for globe supremacy, your pay-per-click advertisements do not require to be seen by every person. It's much more likely that you will find the products and services you're advertising in a handful of countries, cities, or even neighborhoods.
4. [Instagram ads] Only show your video ads to people connected to WiFi: When you use video ads on Instagram, you may lose attention because your video doesn't load fast enough. Below is how you can prevent that from taking place.
5. Promote products on Product Hunt: The largest community of manufacturers and people interested in new tech products, books, etc.
6. [YouTube Ads] Use ads to direct users to another video instead of your website: It's not always needed to send customers to your website to consume your web content. Attempt to keep them on the platform as well as retarget them later.
7. Sponsor a podcast: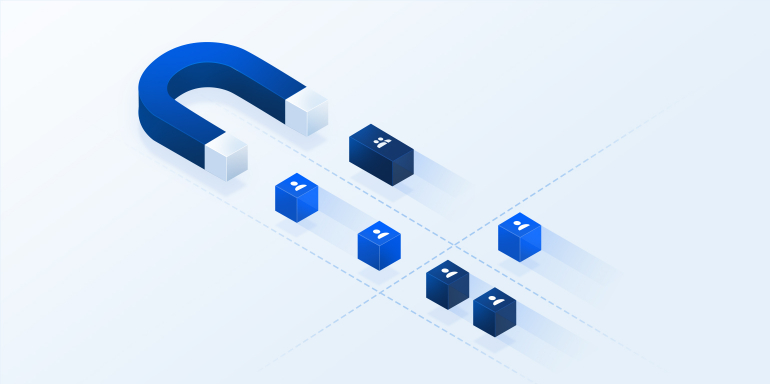 Getting mentioned on a podcast in the right community can send thousands of brand new visitors to your website because you can use the host's relationship with their audience. Use niche communities to generate targeted traffic.
The Internet is a digital land encompassing millions of small villages with similar interests.
The evolution of Facebook in recent years is an excellent example of the evolution of the Internet.
While engagement in the newsfeed decreases, engagement in FB groups is increasing.
Use these online neighborhoods to try out some of these marketing methods:
8. Quora's response concerns: Quora is the largest Q&A site globally, a great source of content ideas, and a great place to distribute content.
9. Develop your own Facebook team: community structure is an advertising fad that many brands possibly do. Facebook is the recommended platform for most of them.
10. Host a Reddit AMA: An AMA is a question and answer forum on reddit.com, found under the subreddit IAmA. Subreddits are smaller communities on Reddit that focus on a specific subject. Some examples are news, World News, Knitting, Feminism, Pictures, Funny, and DataIsBeautiful.
11. Post content on niche discussion forums: Yes, online forums still exist. Find the places your ideal consumer hangs around online to get the answer to their inquiries and be the person giving the advice.
12. Post content on Reddit: Reddit can be a complex community to deal with. However, some marketers have managed to drive traffic to their content via subreddits.
Email marketing: still the web traffic resource with the highest average ROI.
It's the adage.
"The money is in the list."
Even in this age of social media addiction and ever-increasing video consumption, email is still one of the best sources for driving traffic to your offers.
It seems that email marketing is here to stay.
At least for a while.
However, most businesses don't use the full power of email and advertising automation in their campaigns.
If that's the case for you, the next thing you can do is test these marketing tactics:
13. offer a bonus for social shares after signup: Once someone trusts you enough to give you their contact information, ask them for more by rewarding them for their social sharing.
14. Optimize subject lines based on psychological triggers: Emotional triggers are the secret to practical email projects if you can not. Get the recipient to open your email; everything else is irrelevant.
15. Promote your content through email outreach: Find the top influencers in your niche, contact them through email, and ask them to share or link to your material. It must be a breakthrough, premium web content!
16. section your email listings by customer personality: did you know that tailored emails bring six times higher transaction rates, but 70% of brands don't utilize them?
17. Create emails with 50-125 words for optimum feedback price: according to Boomerang's information, emails with 50-125 words had the best response rates of just over 50%.
18. set up an abandonment sequence to bring users back to the cart: 67.45% of the internet shopping carts are abandoned before the client finishes a purchase. That means your sales numbers may only be a third of what they could potentially be.
Try offline channels to get customers to visit your website via their phones.
More and more businesses are allocating a more significant portion of their marketing budget to online marketing channels.
It hurts small advertisers as prices go up, which isn't likely to change anytime soon.
Relying on your business model, it could be worth considering some offline alternatives to make people aware of your existence.
Some of them won't cost you anything. Others require a larger marketing budget. But there are marketing tactics for all of them:
19. go to meetups: Meetups are a fantastic area to network with various other experts. Check out local events on meetup.com and find groups with potential clients or partners.
20. Host a conference: raise your company's profile and establish yourself as an authority in your industry. It's time-consuming and expensive but can be worth it in the long run.
21. Make Tee shirts as well as provide a way: Individuals enjoy complimentary tee shirts and are often curious about what's behind the logo. You have the opportunity to use other people's bodies as advertising space.
22. Showcase your business at startup events: Pitch competitions attract many business people and can even get you to press for your startup. It's also an excellent method to obtain comments and improve your product in time.
23. Enroller seminars and also industry events: A study has shown that 81% of trade show attendees have buying authority, and 67% of all attendees represent new prospects and potential customers for exhibiting companies.
You don't have to start from scratch if you know someone already ahead of you and ready to help. What's true in real life is also true in yours is probably the most common way to get visitors.
However.
Maybe there are some tactics you have never tried before:
24. buying websites that already attract your target customers: Buying a ready-made website means buying a website that already works, including online.
Leveraging other individuals' sites and driving even more traffic domain, style, web content, web traffic, and positions.
25. develop a Wikipedia web page with your web link: Wikipedia is a living, breathing encyclopedia to which anyone can add their pages, articles, and knowledge. A Wikipedia web page gives you more reliability and leads to more visitors to your business.
26. Create an online training course for Udemy or Skillshare: instructing on the internet program is a fantastic method to gain your skills while earning a side income.
27. Get interviewed on a podcast: Podcasts have become very popular in recent years, and it's a great way to reach a whole new audience that would never have heard of you otherwise.
28. Release an ebook on Amazon.com: Ebooks have taken control of the globe thanks to Kindle and iPad. Instead of publishing your lead magnet on your website, you can publish it for free on Amazon.
29. publish your blog post on medium.com: leverage your writing efforts by publishing your content on your website and one of the largest blogging networks in the world.
30. Use snip.ly to drive website traffic from outside content: Add a CTA button to the links you share to drive traffic back to your website. You can also add a retargeting pixel and adhere to visitors with ads related to their viewed content.
Get significant media publications to write about you.
A mention in major media outlets can drive a lot of website traffic, but it can also improve your company's reputation.
Companies with exciting stories can help journalists who are constantly looking for exciting content.   That will also help you with your conversion rates.
So it's worth trying out these marketing tactics:
31. get listed on Google News: if you follow Google's guidelines carefully (and write about current topics that people want to read about), Google News can take your content marketing efforts to the next level.
32. Mention journalists in Quora replies and build relationships: Building good partnerships is essential if you intend to use PR as one of your growth networks. Quora is a terrific system to make an excellent first impression.
33. Optimize your media conversation: journalists receive hundreds of emails daily. Ensure you stand out with a newsworthy story that adds value to the reporter and helps them with their next article.
34. Ask journalists to promote your content: especially if you have visual content, exciting stories, or scientific studies, reach out to journalists who have already covered similar content and pitch them.
35. Use HARO to get mentioned in articles: HARO stands for "Help A Reporter Out" and allows you to be mentioned in publications by giving your specialist suggestions for free.
Referral Advertising and marketing: Allow your consumers do the marketing for you B2B firms that obtain referrals have a 70% higher conversion rate and see a 69% faster close time.
We all trust our friends more than the ads we see on TV or social media.
However, how can you encourage your clients to talk about you?
36. Ask for recommendations on your thanks web page: Many business owners and salespeople never ask for references. It makes them uncomfortable, or they forget. Fortunately, you can automate this on your website by asking your users to refer you right after they make a purchase.
37. Form joint ventures with companies that offer complementary products/services: One of the oldest strategies to grow a business is to partner with other companies. 
38. Buckup social shares with in-product rewards: If you have a SaaS product or an online game, you can offer your users more features or other benefits if they share your app on social networks.
39. Make it very easy to welcome colleagues/friends to the application: If you have a SaaS item, encourage your individuals to include their coworkers or buddies in the app to collaborate or share.
40. Start a two-way incentivized referral program: people like to share great products and services with their friends, but they can mean it honestly by providing a benefit to both parties.
However, one of the oldest still relevant digital advertising strategies: is Google search traffic. Of course, there is no such thing as free traffic. 
You still need to invest some time and effort to improve your ranking, even if you don't hire an SEO agency.
Here are some of the SEO hacks you can apply yourself to get more traffic from Google:
41. Include the year to your title tag to boost CTR: Pointing out the current year in your title stands for freshness and gets people to click on your search listing.
42. Ask clients to use your search phrases in Google testimonials: Google reviews impact your local search ranking, even better if they mention your top keywords in their reviews.
43. Stay clear of using keyword tags: online search engines no longer consider the keyword meta tag when scanning and indexing your website.
44. Develop pillar content as the head of a keyword cluster: the topic collection method, likewise known as the "pillar-and-cluster" technique, is an SEO approach that concentrates on topics instead of keywords. A version is an intent-based method that streamlines blog archives by creating material around a central theme – called a "pillar" page or post.
45. Develop WP plugins or Chrome extensions for backlinks and branding:
It is a bit unusual, but if you have the development power, you can attract thousands of backlinks with this strategy.
46. enhance support message proportion: if your on-page content is enhanced for "pet dog food" and 100% of your anchor texts are "dog food," Google will penalize you.
Beginning your headlines with "Why" or "How" to draw in more backlinks: "Why articles," "What messages," and infographics received 25.8% even more web links compared to videos and also "How posts."
48. Use modifiers in your titles and keyword phrases: modifiers are words that individuals include in a base keyword when searching for even more relevant search engine results in an internet search engine. These include adjectives, materials, slang, shopping terms, verbs, questions, and anything else that provides an extra pertinent result.
Get attention on social media sites and drive website traffic back to your website.
Most internet consumption nowadays takes place on social networks like Instagram and Facebook.
Therefore, this is one of the best places to attract your customers' attention and make them aware of your content. 
But even if you regularly post content on Instagram & Co, there are always some marketing tactics you haven't tried yet:
49. Add a "Swipe Up" link to Instagram Stories: adding Instagram story links can have a massive impact on how many of your Instagram followers become paying customers – so it's worth trying.
50. Answer questions in the comments and increase engagement: Facebook loves posts with comments. Asking people to comment on your posts with the questions you answered can increase your post's reach.
51. Distribute content via FB Messenger chatbots: Some companies achieve open rates of over 90% for broadcast notifications via Facebook Carrier.
52. Find YouTube influencers who review your product/service: Potential customers turn to YouTube influencers to discover products and get reviews, tips, and guides for makeup for their next mattress purchase.
53. Promote your content on social media using Quuu Promote: Quuu Promote allows you to promote content within the network, making your new posts available to a larger audience than your own.
54. Turn your blog site web content into a viral video clip with Lumen5: Lumen5 is one of the fastest and most elegant ways to turn existing write-ups into videos. You can also use these video clips on your social networks system, YouTube, or other video hosting internet sites to get links or increase traffic.
55. Use thank you tags to drive up views on LinkedIn posts: LinkedIn shows posts in which individuals are tagged to other people in that individual's network. So the more individuals with large networks you identify, the more you boost the reach of your posts.
Treat your website like your most important marketing tool.
There's no point in sending visitors to your website if they leave after a few seconds since they don't like what they see. Make sure your material is engaging and aids you in attracting even more visitors. Visiting your site should begin a partnership, not the end.
Right here are just a few pointers you can quickly implement:
56. Optimize blog headlines for high click-through rates: 89% of articles across the web are shared less than 100 times. Headlines are important. They make you want to read the rest of your content and make your audience feel engaged.
57. Use the "Skyscraper Technique" to outrank your competition: The technique is a relatively simple method to identify the "top content" for a particular keyword or topic idea. Then create content for the same keyword that is ten times better.
58. Use "click-to-tweet" links in your blog posts: This is a great technique to get more tweets and drive more traffic to your blog. As long as you choose short, exciting excerpts or quotes, you can make a significant impact.
59. Write blog posts on trending/popular topics: Use BuzzSumo and Google Trends to discover what people are discussing and create web content.
60. Host a digital top with industry professionals: hosting a top can be among the most cost-effective and quickest ways to generate traffic, leads, and sales for your business, regardless of the industry you're in.
Why great marketing tactics aren't enough "Great execution is the ultimate differentiator."
Great ideas for driving traffic to your website alone won't get you far, but they are an essential stepping stone to growing your business.
Wrapping Up
You need elements, ideas, and execution all tied into a well-thought-out action plan to achieve lasting results truly. Please don't get too attached to every idea, as you probably won't have the ability to use them all.
Bear in mind to select the ideas that will offer your business the best results and implement them at the correct times.
Even the most subtle marketing efforts are essential, from Google Adwords to social media. But even if you manage to drive many visitors to your business website, you need to make sure you convert them into leads and customers.
Make sure you apply proper web design best practices to create a website with a high conversion rate.
We're here to help you build a successful business online peacefully. By providing you with the tools, systems, templates, support, and training needed to automate, succeed and scale without complexity, chaos, or stress. Contact us at Appledew today.