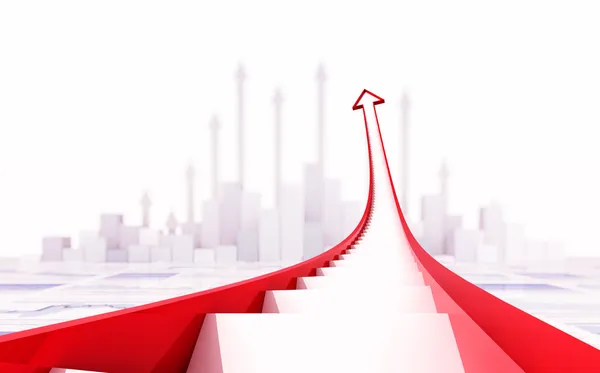 You don't need to spend much money growing an online business. It just requires some effort and imagination.
Today, I will discuss starting an online business without any investment. You can get started today and begin growing your future on the internet.
These are some of my tips to help you get started growing an online business without investing anything. You can begin using them right away for free.
1. Deliver High-Quality Content
High-quality content is essential for any business. It'll be about engaging the target audience and providing them with helpful information.
This information needs to get delivered in a manner that keeps people connected. The first part is just the first part of avoiding text blocks, separating paragraphs with headings, and ensuring the content is easy to absorb.
You should always be careful not to spread fake information. If you're unsure if they're true or false, check with another reliable resource first.
Simply put, you want your business to be seen as an authority. An authority improves both your brand reputation and search results.
High-quality content is essential, but so is delivery. It would be best to have both high-quality content and an effective delivery method.
➢ Website Speed
According to research by Google, as many as 53 percent of people who visit websites from their smartphones abandon them if they take longer than three seconds to load, meaning the entire website needs to be optimized for performance. Using platforms like WordPress, you may access various tools that help optimize your website's performance.
➢ Design Layout
You must provide an excellent visual, and functional user interface for every visitor to your website. Colors, graphics, and the website's appearance may affect some people negatively. One-third of visitors will abandon a website if its design is not good enough.
➢ Avoid Fluffing

Don't try so hard to reach a certain number of characters per page. This often leads to "fluffy" content, which confuses your readers and makes them think there isn't any point to the text they're reading. It also confuses Google's algorithm for web pages' ranking.
Related: The Most Important Process To Increase High-Quality Traffic To Your Website

2. Be Mobile-Friendlypotential customers
Everyone needs to have a mobile-friendly website these days. More than 50 percent of people who browse the web use their phones and tablet devices to access websites. If your website isn't responsive or has a mobile version, you could lose out on more than half of your visitors.
Mobile-friendliness means making changes to the website so that it works well for smartphones and tablets.
No Flash video: Most mobile devices don't support Flash.
Optimized images: Graphics take up space and time. Make sure you're using the right size images for your site.
Tappable elements: Thumbs are usually too small for text links, so use oversized buttons instead.
Easy navigation: Don't fill up too much space in the navigation menu. If the menu takes up most of the screen on a mobile device, it may appear overwhelming.
Easy Functionality: Visitors should easily use the website from a 3-inch smartphone screen.
There are some things you can do without having to spend any money. For example, changing images, so they're smaller, removing unnecessary menus from your site, and more can be accomplished easily by yourself.
If you use a system like WordPress, it's already mobile-friendly without making any changes.
To understand what your website looks like on a mobile phone, adjust the size of your browser window. You can then determine whether visitors view your website from their phones.
Related: What Makes A Good Website
3. Integrate Social Media
Social networks have become one of the best ways for small businesses to reach out to their potential customers without spending any money.
However, it isn't enough to have accounts on social media platforms; you need to be active on these platforms too.
➢ Adding Daily Posts
There is no set rule regarding how often you post on social media platforms. Some people find it practical to post once daily, whereas others find it effective to share posts multiple days per week. If you're looking for attention from your target audience, you must be active by posting regularly.
➢ Images Matter
When posting content to social media networks, use images or videos. Images and videos attract attention much better than plain old textual content. For example, posts with pictures get nearly twice as many shares as those without. And posts with videos get almost four and a half more likes than those without.
➢ Share Meaningful Content
Don't just share random bits of information. Share meaningful content people might care about. Retweet interesting articles, comment on others' posts, or maybe even write something yourself. Just make sure everything you do is related to your niche and business.
➢ Adding Social Buttons
Nearly every site has social sharing buttons on their content. Don't forget to include them in your products or services. You never know who's viewing your web page; they may share your goods with their friends.
Related: How Do You Integrate Social Media Marketing?
4. Focus On Your Target Market
Make sure that your business focuses on its specific audience if you streamlin­e your product, service, and content, the better the chances of attracting high-value customers.
For instance, you shouldn't write guest blogs for websites focusing on landscaping if you're selling kitchen appliances. Any marketing activity must be relevant to your offer; otherwise, it won't be effective.
The type of content you create, the brands of products you sell, and the types of people who buy them will all be influenced by your target market. You must learn to identify these factors before you start any business.
Many new businesses make the mistake of targeting everyone. This usually results in a haphazard approach to their advertising and becomes too expensive for them in the long term. Focus on those who will directly profit from the business.
Knowing your audience will help you target your ad budget more effectively when you're ready to spend some cash on advertising. You can focus on reaching the right people instead of wasting time and resources trying to reach everyone.
Free online analytics software like Google Analytics can help determine your ideal customer. You can see which pages people visit most often, where they go after leaving your site, and even how long they spend on each page.
Another suitable method to gauge how well your website is doing is to examine what your competitors are doing. Are they having success with their sites? Do they have any problems that you can learn from? Look at what works well for them and try incorporating those ideas into your website.
Related: The Benefits Of Using A Digital Marketing Agency To Increase Website Traffic

5. Diversify Your Operation
To grow a business, you need to diversify its operations. You don't want to include things that will hurt your business by drawing in too large an audience or benefiting from existing visitors.
To be successful, diversify your revenue streams by keeping your company flexible and quickly adjusting to changing markets.
Here are some points that I'll be discussing:
Expanding Inventory: Many e-commerce business owners will add additional products to their inventory if they think there's demand for them. For example, some online stores may offer caffeine-infused beverages or snacks for gamers who want to play longer without interruption.
Ad Revenue: You can add things like Google AdSense to your website to help increase your revenue. However, some businesses may be better off without ads. Others may dislike their sites' ads because they could hurt their sales.
Promote a YouTube Channel: Many businesses will create a YouTube Channel to show off their business. However, they may not realize that they could also earn advertising income by showing others how to utilize their products or services.
Start a Reseller Hosting Company: If you're an online marketer or in digital marketing, you'll likely come across websites that don't know how to handle the technical aspects of running their site. You could offer to assist them by becoming a web host for them. Maintaining some sites is not hard once you've got processes in place.
It's essential to be creative when trying to diversify your audience. If you find something that works for your business and your target market, then it's definitely worth the effort.
Look at Microsoft. It has its hands in everything from computers to gaming to smartphones. A failed product in these categories won't necessarily hurt the business's overall success.
Related: How To Maintain Website Traffic: 10 Things You Should Do To Keep Your Visitors Coming Back
6. Free Marketing Tools to Help Promote Your Business
The internet is a free marketing tool. From email marketing campaigns to designing perfectly optimized social networking graphics, there are plenty of ways to use the internet for marketing yourself. Finding out which ones are most effective may require some research, but once you've found them, they're easy to implement.
If you're trying to promote something on social media, you could use free tools like Buffer to share the content across multiple platforms simultaneously.
You can use some social networking sites to promote your business today. Some may require a monthly subscription, but most offer free or trial versions you could try immediately.
There are thousands of plugins available for WordPress websites that offer a wide range of features to help you improve your business's online presence. One of these is HubSpot's free plugin which provides a rich collection of features to help you increase your sales and market effectiveness.
If you haven't already done so, you're losing out by not having your business listed on Google. Because of how localized searches work on the web today, most of your potential customers won't be able to find your business unless they know where to look for it.
It would be best if you started by using Google My Business. It's a free platform that provides valuable data for your business while ensuring your customers know where your shop is.
Sometimes the best way to get the most out of a tool is to use its free version. However, if you want to benefit from everything the tool offers, you might be better off using the paid version.
Related: Best Digital Marketing Software For Online Marketing
7. Network with Complementary Businesses
Networking is among the best ways to use your time and energy. By forming a symbiotic relationship with an existing company, you get your name out there for free. You're also helping them grow their customer base.
It doesn't take any effort at all. Just reach out to people in your industry who aren't competitors for the same buyers.
For example, look into most non-proprietory smartphone manufacturers. Samsung works with Google to make android phones. This lets Samsung get an OS while allowing Google to run the software. Both parties profit from each sale.
Google and Samsung reach each other's fan bases. It's mutually beneficial for both companies.
Smaller businesses can network together to increase their reach. You don't need to go as far as extensive as Samsung and Google. Offered networks are perfect for all parties.
To be effective at network marketing, you need to connect with people with similar interests. After all, you wouldn't expect Tide to network with Hillshire Farm because they're both laundry detergents.
Related: What Are Ways To Improve Website Traffic?
The Bottom Line
If you want to grow your business, perhaps one of the best ways to do so is by putting time and effort into building an engaging brand. Your digital presence is just as significant as your physical storefront.
Get Started Today With Appledew UK:
If you're looking for digital marketers to help you improve your business's online presence, we'd be happy to discuss our services with you. Contact us now for digital marketing consultation and to see how you can get started.