Digital marketing is a challenge. On which channels should you be present? What do SEO and PPC mean? What are the advantages and drawbacks of various types of digital marketing? Where should you even start?
To help you out, let's look at the top 10 types of digital marketing. Of course, the lines between the different options are blurred, but at least you have some menu to choose from.
When you decide, the usual questions arise: WHY do you want to do digital marketing, and who do you want to reach with your marketing efforts? That will help you choose the proper formats and channels to achieve your goals.
Types of digital marketing
Content marketing
Search engine marketing
Display advertising
Mobile marketing
Social Media Marketing
Email marketing
Influencer Marketing
Affiliate Marketing
Video marketing
Audio marketing
Let's look at the ten main types of digital marketing, the pros and cons of each type, and some of the following steps you can consider if you want to get started.

1. Content marketing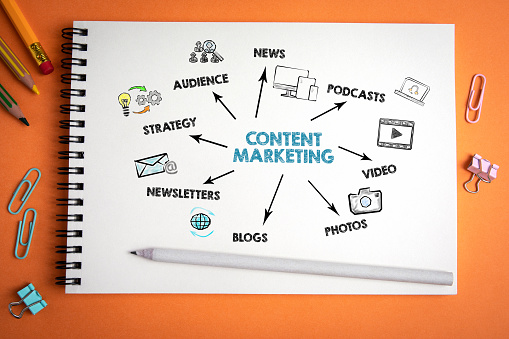 Content marketing is about producing and distributing content – text, images, multimedia – that adds value to your audience rather than just spreading a promotional message. If you're in the B2C (business-to-consumer) space, "content" might mean social media posts, blog articles, and entertaining videos; if you're in the B2B (business-to-business) space, it might be more like white papers or reports, webinars, and educational videos.
The advantages
It's free because it's about attracting customers to you and your brand rather than paying to broadcast your message to a cold target market.
Content is highly versatile and can help you build your brand by informing, entertaining, and inspiring your audience; it's the foundation for all other types of digital marketing, search engine optimization, social media, email, etc.
The drawbacks
With everyone now realizing the importance of content and publishing blog posts, videos, and other content, it's very cluttered and difficult to stand out from the crowd.
To be effective, you need to create consistent, high-quality content that meets your customers' needs while representing your brand and achieving your business goals.
2. Search engine marketing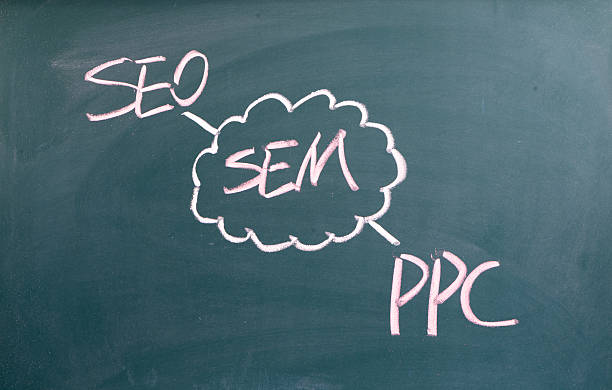 Search engine marketing involves getting your website to appear at the top of search results when someone looks for your brand, products and services, and other relevant words and terms. Think Google (granted, that's the leading search engine) and Bing (usually installed on business computers, so great for B2B!). It consists of both organic or natural search (search engine optimization or SEO) and paid search (pay-per-click or PPC) and both desktop computers and cell phones (and these days, intelligent home assistants – see number 10 – audio advertising).
Search engine optimization
Search Engine Optimization does what it states on the label: optimize for search engines! That means creating content that people are actively searching for and ensuring that content and the platforms on which it can be found are also optimized from a technical perspective. Everyone should be doing this, no matter what business or industry you're in.
The advantages
It's free!
When your brand appears in natural search results, it looks more "authentic" and objective in the eyes of your customers.
The drawbacks
You don't have to pay specifically for search results, but it takes time and effort to create great content and optimize your website's technical optimization.
You're at the mercy of Google's transforming algorithms, and with all the content out there now, it's tough to rank high in organic results.
SEO starts with content, so you should first develop a content strategy (see point 1). Do keyword research to figure out what individuals are looking for and keep up with the latest updates from Google. If you're starting, you can use a plug-in to help you optimize your site (such as Yoast for WordPress), or if you have a bigger budget, work with an expert who can do a more thorough job.
PPC
Pay-per-click is paid search advertising, such as Google Adwords or Bing Ads. It looks almost exactly like natural search results, except that it appears at the top of the page in a small " Ad box." You can bid for a top position via auction based on keywords, geographic location, and demographics – this is especially useful for e-commerce and local businesses.
The advantages
PPC can quickly get you a top position if you're willing to pay for it.
You only pay when somebody clicks (hence the name!).
The drawbacks
It can get expensive, primarily if you target popular keywords
Many customers are skeptical of paid ads and are more likely to trust natural search results
3. Display marketing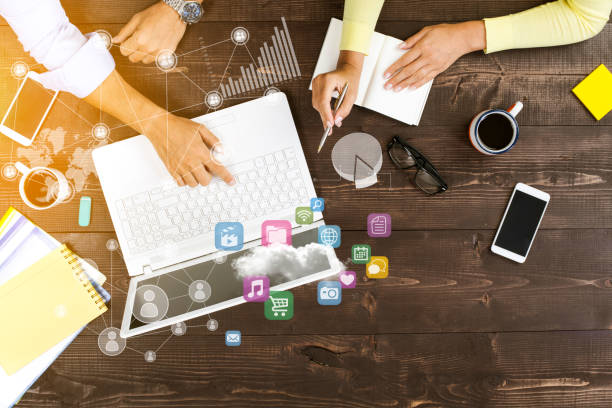 Display advertising, also known as banners, is similar to traditional print ads in magazines. It is placed online and allows you to target specific publications that you know your audience reads. With programmatic advertising (where ads are automatically booked, analyzed, and optimized using algorithms) and retargeting (such as when you look at a pair of shoes on your favorite department store's website and those shoes follow you for months afterward on every website, you visit), this form of advertising has become much more sophisticated.
The advantages
You can target and retarget customers very effectively
Display ads are straightforward to track and allow you to measure conversion in real-time.
The drawbacks
Customers can suffer from "ad blindness," meaning they ignore your ad to focus on the content they are about to read.
You must find a way to maximize impact so that customers notice you, but not so much that they get annoyed!
With display ads, you need to think about both creativity, which needs to be clear, impactful, and memorable, and placement, choosing a relevant context that fits your message and is appropriate for your audience. If you are a small business and know your market well, you can approach specific publishers directly to advertise on their website; however, you can also use a third-party solution such as the Google Display Network or the Facebook Audience Network.
4. Mobile marketing
Mobile advertising is almost as wide as digital advertising and overlaps with many other types. It includes everything you do on desktop but adapted to mobile, and it also includes mobile-specific things like in-app marketing, sending text messages, and using social messaging apps. It is essential to target a younger audience that spends all of its time on mobile.
The advantages
Customers (including you and me!) are on their phones much more than their computers these days, so mobile advertising means reaching them where they spend their time.
Mobile marketing can be highly targeted using specific audience segments or geo-fencing to reach people in a specific location.
The drawbacks
The creative space on a cell phone is minimal, the click-through rate for mobile ads is low (the few clicks you get are mainly due to fat finger syndrome), and most apps are downloaded once and then forgotten about
People don't intend to be interrupted by brands and marketing messages when just communicating with friends and family.
The absolute priority is to ensure that your entire website and content are "mobile-friendly" to function and look good on all different devices. That usually means keeping your content short and simple, using clear text and large buttons, and adding captions to your videos so people can understand the message even if they don't have audio. That's already a good start. Later, you can consider more specific mobile ads, SMS campaigns, or apps.
5. Marketing in social media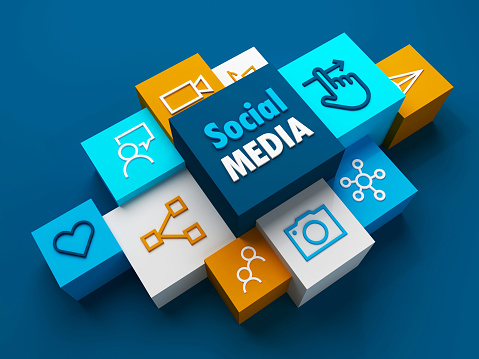 Compared to various other channels such as TV, print, and even online display advertising, social media offers a whole new measurement of engagement and interaction. Instead of just sending messages to a mass audience, you can interact with your customers and listen to what they have to say. There are a variety of channels – Facebook, Instagram, Twitter, LinkedIn, Pinterest, YouTube, Snapchat – and options ranging from organic – such as Facebook groups, page posts, Stories, and Messenger – to pay – such as Facebook ads. Just about every business should have a presence on at least some of these social channels.
The advantages
The effort you place can be multiplied when people like, comment, and share your content with friends and acquaintances.
Facebook ads, in particular, have become very sophisticated, and you can target your content to specific customer segments to ensure the right people see your message.
The drawbacks
The Mark Zuckerbergs behind these social channels are constantly making changes, tweaking their algorithms, or finding new methods to make money, and it's hard to stay on top of all these changes and make your marketing effective
It may sound easy to post a few posts on social media, but you require a proper technique and a lot more time than you think to do it properly and consistently

6. Email marketing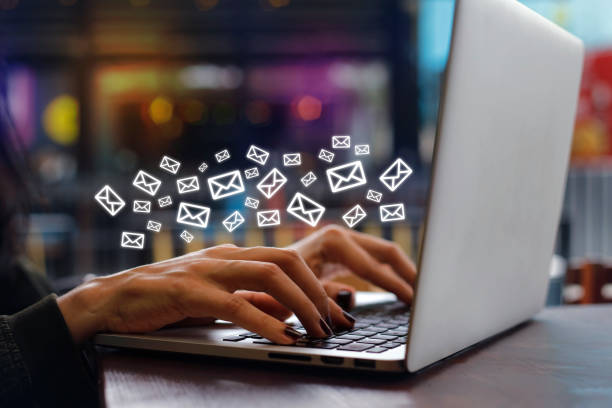 Email may seem old-fashioned in a world where everyone is instant messaging or Snapchatting, but email advertising is still the most effective digital marketing tool. E-commerce sites and retail brands, in particular, have had a lot of success with seasonal promotions and discounts (Black Friday or Mother's Day, for example). At the exact moment, you can also use email newsletters to "nurture" your potential customers by offering them value beyond just promoting your products and services.
The advantages
An email list means you can remain in touch with your followers regardless of changing algorithms (e.g., if Mr. Zuckerberg suddenly decides to close your Facebook group)
Regular contact with your email list helps you build relationships and keeps you at the top of the list for prospective buyers.
The drawbacks
Many emails don't get opened, so you'll need to develop meaningful subject lines to draw recipients' attention away from their crowded inboxes.
You need to find a way to provide value to your customers, so they stay with you and don't unsubscribe.
Choose an email software application(e.g., Mailchimp, ConvertKit, GetResponse) and start collecting emails from your customers. Give them a cause to sign up by offering them a step-by-step PDF guide or a set of free design templates; for example, make sure you're compliant (if you have European customers, you'll need to follow the new GDPR). Once you've started collecting these emails, regularly keep in touch with your list. Create a weekly newsletter and ensure it's packed with value (and content!) and not just sales messages and promotions.
7. Influencer marketing

With influencer marketing, you partner with influencers – celebrities, experts, authority figures – who already have an audience. When they promote your product to their target market, often on platforms like Instagram, Snapchat, or YouTube, their loyal followers will jump on their recommendation and buy from you. Of course, you might think of a super-cool young actress promoting your product to individual customers. Still, influencers can also be influential in B2B – only then you're working with more severe and specific idea leaders or experts in your industry.
The advantages
You can tap into the influencer's existing audience rather than wait until you've built your own.
You can score instant "cool points," especially with a younger audience, by connecting with a famous personality.
The drawbacks
It's not that easy to pay a bunch of money to get a great celebrity – it's much more effective if you choose the right influencer based on your brand and target audience and find an authentic way to work with them.
Distrust of influencers is growing, and you need to be very careful and transparent about the fact that you are paying them to promote your brand.
Determine what you want from your influencer marketing campaign; make a list of possible influencers who have the ideal audience (it's not just about size, but who their followers are and how engaged they are) and who are a good fit for your brand, and then remain in contact with them and see what you can discuss!

8. Affiliate marketing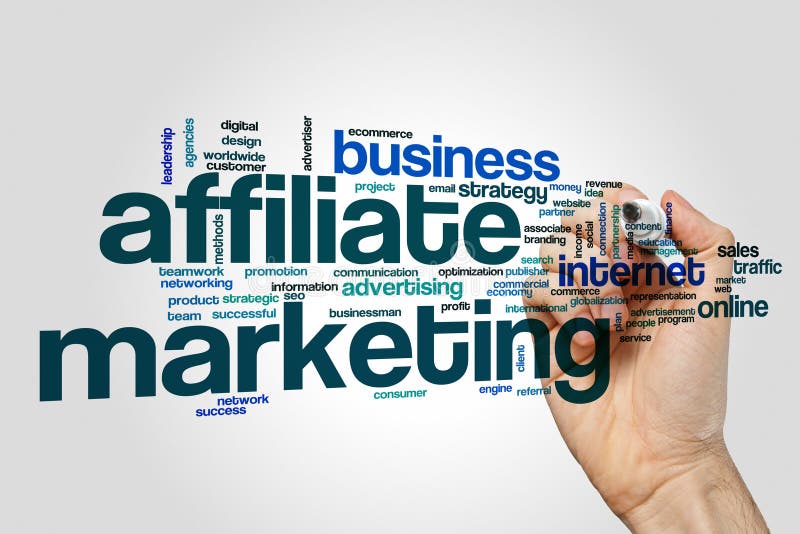 Affiliate advertising means hiring other people or companies to promote your products for a commission. It is especially popular with bloggers and e-commerce sites. The affiliate promotes your product on their site, and when the customer clicks on it and buys, the affiliate automatically receives a commission for referring that sale.
The advantages
Your affiliates do the hard work of marketing and selling for you!
There are no upfront costs, as you only pay for conversions (when the affiliate is successful and someone buys from you)
The drawbacks
You don't have 100% control over your brand, and you have to communicate your brand identity and message to affiliates.
You can't simply outsource it, and that's it; you need to spend time tracking and monitoring your partners.

Start with a competitive analysis to determine what types of programs are out there and the commissions they offer; decide if you want to run your program in-house with an affiliate management agency; and clarify payment methods, terms and conditions. Ensure you provide adequate onboarding, so they understand your brand guidelines and what is and is not allowed.

9. Video marketing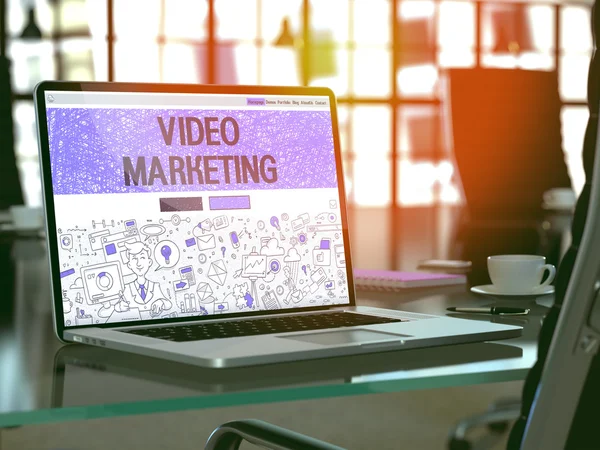 Videos are the star of the show these days, and if there's one thing you should be doing regardless of your business, it's probably this! It can be a brief clip or a longer style, educational or entertaining, pre-recorded or streamed live, or real-time. It's no longer just about taking a television ad and putting it online but creating customized content for your digital channels.
The advantages
Videos can be sufficient at getting your message across, as they create an emotional connection with the audience and are much more memorable than text or even an image.
All major channels – Facebook, Instagram, and LinkedIn – now rely on videos, so your video content will gain more reach and engagement on these social networks and rank better in search engine results.
The drawbacks
Given the short attention span of today's target market, you need to grab people's attention in just a few seconds – or they'll move on to whatever's next in their feed.
Although anyone can create a low-budget video, creating high-quality, engaging video content takes time, skill, and money.
The video should be part of your content marketing strategy. Think carefully about whether you want it to be inspirational, educational, or entertaining, and focus on that goal when creating it. It doesn't have to be perfect or have high production value – many great videos are shot on an iPhone – but think about lighting and sound to make sure the video is clean and professional.
10. Audio marketing
Radio has come a long way because of the golden age of commercial radio in the 1920s, 30s, and 40s. Even though radio has been replaced by television, most people still listen to the radio every week – especially now that Internet radio is growing. You still have the option of traditional radio ads or similar ads on channels like Spotify. Still, audio marketing can be much broader, including podcasts and intelligent home assistants like Amazon Alexa or Google Home.
The advantages
Audio – whether traditional radio or the newer podcasts – is a convenient medium that can reach engaged audiences on-demand.
Audio content is easier and less expensive to produce than video (and you can even reuse content, for example, by taking audio from an existing video).
The drawbacks
Your audience is often multitasking, and it can be challenging to get them to take the next step (there's no easy button they can click to learn more or sign up!).
Intelligent home assistant marketing is still somewhat experimental, and there is a steep learning curve with no immediate return on investment.
So the initial step is to figure out what you want to do – create a radio ad, start a podcast, and experiment with intelligent home assistants. Think about who your target market is and where they spend their time, which channel is best to focus on, and how you might be able to leverage existing content rather than creating something entirely new. An excellent place to start is to find a list of relevant podcasts that you can contact to ask if you can guest post.
As you've seen from reading this article on the different types of digital marketing, there are a few ways to grow your lead base and consequently increase your sales. So if you want to get better results, you should include one or more of them in your digital plan as soon as possible. 
We're here to help you build a successful business online peacefully. By providing you with the tools, systems, templates, support, and training needed to automate, succeed and scale without complexity, chaos, or stress. Contact us at Appledew today.