Every day, it seems like a new social media platform is being launched. And with each new platform comes the promise of easy access to a new audience. But pulling off a successful social media presence takes time and energy. Thankfully, there are affordable and effective ways to maintain a presence on these networks without breaking the bank or burning out.
A website is your business's virtual home base. It's the first place potential customers will go to learn more about you and your services. In addition to being an important marketing tool, your website should also serve as a tool for customer support and feature resources for prospective clients. 
Forget about having to set up separate social media accounts for your business. Creating a single website that encompasses all your online presence is the future of marketing. It's the one social media channel that will save you time and money. Let's look at why you need a website for your business and explore the top options for generating revenue with a website.
Most people are familiar with 'web development, but few companies know and use web hosting services. Even if it is essential for their business growth, they shouldn't ignore it.
If you disagree on this point, ask yourself:
What do you do if your website crashes?
It's essential to take time off from your business now and then.
Have you got the team to help you get your website back online?
Dedicated website management software helps you manage multiple websites from one place. A website management company is a group of skilled people ready to fix your site whenever you need them to. They have the know-how your internal staff lacks.
We're going to go through each aspect of website management in detail.
What it is, examples of what it handles, and why you need a dedicated website management team right away:
What Is Website Management?

What Does a Website Manager Do?

Website Management Examples

Website Redesign vs. Website Management

Does Website Management Work for All Businesses?

What Types of Website Tasks Can I Delegate?

Do I Need a Big Budget for Website Management?

How Does Website Management Fit Into My Digital Marketing Strategy?
What Is Website Management?
The definition of website management is, "Website management includes maintenance, design updates, content updates, and the connection and management of various online marketing solutions to provide a consistent and professional-looking website experience." 
It's essential to make sure that people leave your website with a positive first impression. It seems simple enough, but what needs to be done to maintain these systems?
It's safe to assume that most people don't know what to do when their website breaks down, or they need a design update. Even though you might use a WordPress site or other website builders, it can get confusing quickly, and time-consuming!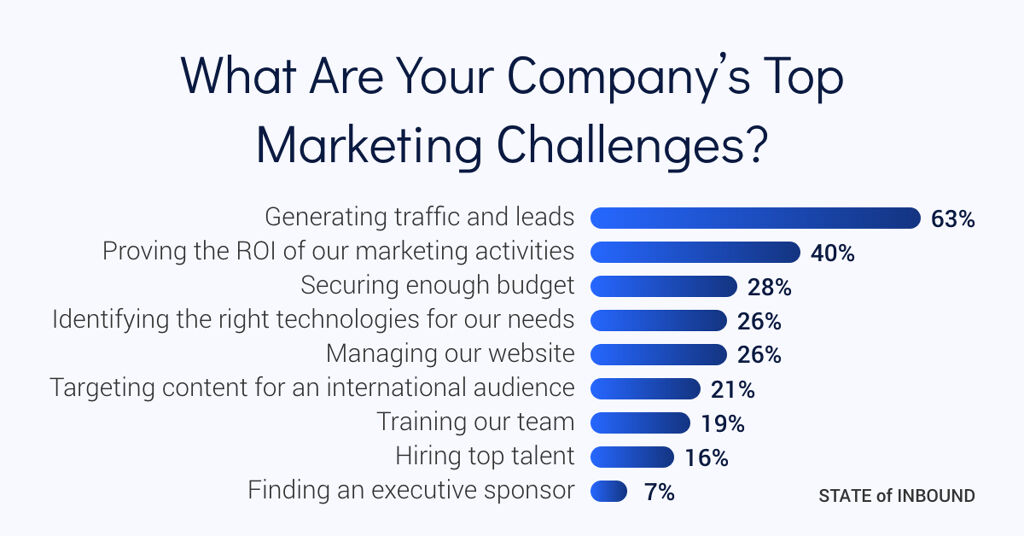 A website management specialist knows how to address the problem. They will solve it correctly without breaking your site.
According to studies, website management is one of the most prominent digital marketing challenges for companies today, That is why management is essential.
Anyone could replace an existing image on your site. But will it cut its file load? Does alt tag it in the right way? Where should I put it on the page? Be able to correct the coding when it looks wonky?
Well, no.
Website management covers a wide range of different aspects of your website. They can help you with issues with hosting, SEO (search engine optimization), content uploads, and so much more.
Let's take a look at some other examples where website management is used:
What Does a Website Manager Do?
Website managers' roles vary from business to business. E-commerce companies need a large team of webmasters.
A glitch in the system of a particular type of site could cost companies hundreds of thousands of dollars if not fixed quickly. Companies with simple lead generation websites can get away with a few dedicated specialists. Regardless of the size of the team, the job remains the same.
Your webmaster ensures that your website runs at its optimal level. It covers everything from handling mechanical design processes, optimizing them, making sure they're found in search, etc.
It's uncommon for a company to find someone who can do all these things.
Hiring an expert company will be your best option. Companies like these have experts in every aspect of web design and development.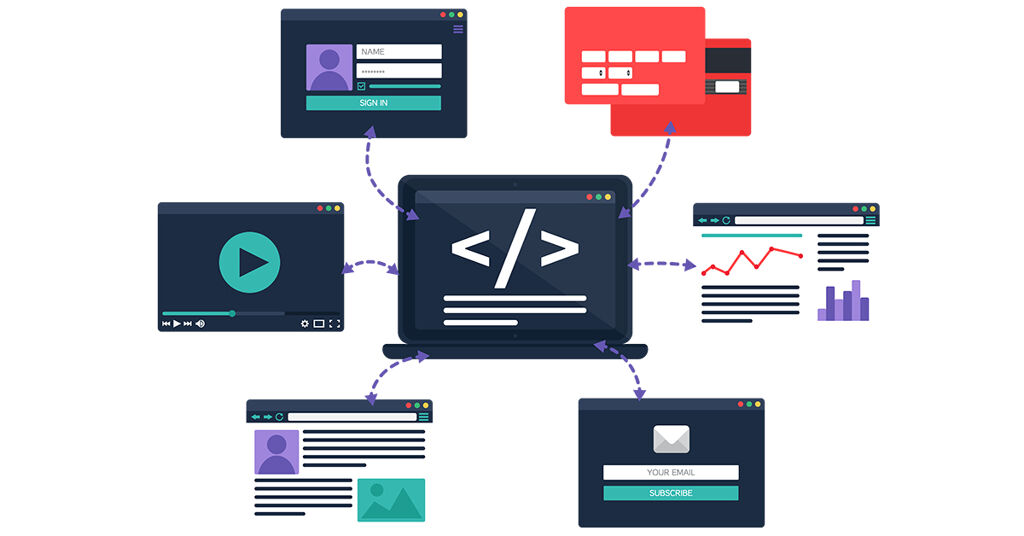 Website Management Examples
Here are a few examples of professional website management services:
Web Analytics Processes
Installation of data tracking tools with the proper implementation of privacy policies

Adequate install for third-party tracking tools such as Google Analytics

The creation of funnel analytics and hot spot tracking (so you can see where your users are clicking)
Consistent Website Optimizations
Creation and setup of new product pages

Posting of new blog content

Updating outdated website content

Optimizing images
Website Maintenance
Fixing any website issues which arise

Solving any hosting snafus

Updating and maintaining all website plugins

Continued monitoring of website performance
Search Engine Optimization
Updating title tags and image alt tags

Meta tag optimizations

Mobile readiness optimizations
Maintenance of Web Marketing Funnels
Creation and updates of funnel landing pages

Setting up intensive webinars

Setting up sales funnels that make it easier for your customers to convert
Overwhelmed? It would be best if you had a team of webmasters dedicated to managing your website.
Website Redesign vs. Website Management: Which Is It?
Website management takes care of the site you have now, but you need to learn how to manage it if you want to change things.
They focus on the ongoing maintenance and optimization of the existing site and its processes.
When something breaks, it's usually fixed by making it work again as it was before.
Creating something new is called a website redesign.
It's redesigning the existing website and changing its appearance and functionality.
If you're using an outdated web design, this is a good idea. You want to switch from front-end management systems to back-end management systems.
Redesigning a website is not a one-time project either. It will charge you an upfront fee and then try to sell the website management service afterward.
After the redesign is complete, your web development team takes over again to manage the new site. Website developers and web admins perform website redesigns and maintain the operations of websites.
Does Website Management Work for All Businesses?
That's an interesting question
The short answer is that it depends. The internet has become an integral part of our daily lives. Consumers are far more interested in engaging with a brand if it's got a solid online presence.
Make sure your website is always at the top of your priority list.
Do You Know Your Website's Hidden Growth Potential?
Take our conversion-focused web design test and learn which parts of your website permanently make people leave your site.
Website redesign and website management go together. It would be best if you stayed in control of your business. Hiring a website manager allows you to focus on growing your business instead of managing your website.
It gives you more opportunities to develop new marketing strategies for your business. It opens up a new world of online marketing possibilities. With a team that knows what it's doing, you can do more with your site.
How much more could your business do if your website was operating itself?
You could spend more time on your social media presence, but you shouldn't ignore your blog. Develop your next innovation. Doing more for your company becomes more manageable. You've taken something off your plate that isn't your specialty.
What Types of Website Tasks Can I Delegate?
What else could you outsource to web management companies and different professionals besides yourself?
You might be able to find one agency or company that can handle everything you need for website management.
However, you may need to find a few different web developers to build your web team, depending on your needs.
Here are the primary roles you can assign to a virtual assistant or agency:
1. Web Design Updates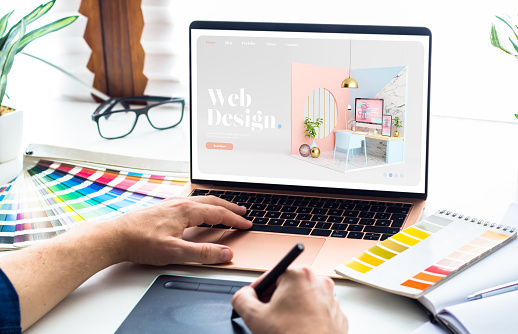 You probably already use digital marketing to acquire new customers. If not, you should start doing so.
Most campaigns will have multiple touchpoints with your website and landing pages. It can be pretty time-consuming to create and update these pages.
If you want to get your marketing team on board quickly, having your web design department at your disposal is the best way to go.
Here are just a few of these time-killing tasks that you can delegate to a website management team:
Changing or adding new stock images

Creating new website graphics

Refreshing the existing website theme

Tweaking website templates

Fixing web design errors

Updating website fonts for better design and readability

Finding and creating new blog images/graphics

Designing and implementing opt-in forms

Setting up new e-commerce product pages

And much more
2. Technical Website Tasks
Creating a beautiful and highly converting website is one thing; dealing with technical issues is another. Technical issues are unavoidable no matter which website builder or programming language you use for your website.
It is more than helpful to have someone who can jump in and fix what's broken in these situations. What an experienced developer can do in a few minutes or hours can easily take you a full working day.
3. Website technology
 progresses and is updated regularly. If you don't regularly develop and update websites for your business, you'll never be able to keep up.
Here are some ideas of technical challenges that you could say 'Goodbye' to:
Hosting & domain setup

Fixing hosting issues

Fixing web design issues

Publishing new blog posts

Website speed optimization

Optimizing image size

Installing and configuring new WP plugins / Shopify apps

Updating WP plugins / Shopify apps

Adding or updating tracking pixels

Google Analytics/Search Console setup

Connect website with other marketing tools

And much more
4. Automation Tasks
The internet has made business processes easier for companies by allowing them to streamline and automate manual tasks. There is no single marketing tool that covers everything.
Eventually, you'll need multiple marketing tools to run smoothly. Website management providers can help you with the following and more tasks:
Setting up marketing funnels

Webinar funnel setup

Setting up and running A/B tests

Automation setup (via Zapier)

Setting up an email newsletter

Setting up drip campaigns

Creating goals and conversion funnels in Google Analytics

Creating custom Google Analytics reports

Chatbot setup (content required)
Do I Need a Big Budget for Website Management?
Website management budgets vary depending on your needs and goals. Regardless of what, you're looking at a recurring monthly cost.
If you have a lead-generation site that generates 75-100 new leads per month, you should generate at least 1,500 new leads. The sales team consistently produces a 40% conversion rate for new leads.
Your average conversion is $1,000. Your website brings in between $30,000-and $40,000 a month for you. Or, from $360,000 to up to $480,000 per
Website management costs vary from $500-$2,000 per month, depending on the features you want.
When calculating the cost of downtime, consider the actual costs associated with having your website down for a day. If you're not working for at least 24 hours, you'd be losing between $1,000 and $1,350.
And, without a team already in place, if you were to experience an outage of even just a few hours, it could take weeks to recover from.
That would cost you $3,000-$4,050.
A dedicated website management company could get your site back online hours after an outage.
It sounded good and wasn't too expensive.
How Does Website Management Fit Into My Digital Marketing Strategy?
Website management is the core of your digital marketing strategy, so make sure you do everything to get it right. They will be the people who carry out all the tasks developed by the strategy. Investing in good people will give you a better return on investment.
I'm Ready to Try Website Management. Now What?
Bottom Line: What's your conclusion? Website management is essential to your modern-day business. Your website is vital in today's marketing landscape.
It must continue to function well and remain a living landscape. The last thing you want is for your website to seem stale and outdated. Management will keep you up-and-to-date and current.
We're here to help you build a successful business online peacefully. By providing you with the tools, systems, templates, support, and training needed to automate, succeed and scale without complexity, chaos, or stress. Contact us at Appledew today.