The value of social media in business is growing at a rapid pace.
The social media industry is sure to grow even more significantly in the coming years. It is booming like never before. More and more persons are login to social media sites and using them regularly/efficiently.
No, the social media craze is not going to end anytime quickly. And your business should benefit from it if it wants to survive.
In light of this extraordinary growth, every business today needs to use the best social media platforms as effectively as possible.
Not because it's "in," and not because it sounds easy, but because their target audience is on popular social networks. And they engage with their favorite brands and connect with them on multiple levels.
By Giving Your Business Brand a Social Media Touch.
Not only will you generate more business, but you'll also be able to better connect with your clients and serve them on a higher level. It makes your digital marketing easier.
According To An Infographic Published By Ambassador.
Your business needs to use Facebook, Twitter, and LinkedIn to keep up with the competition. 71% of customers are more likely to recommend a brand if they've had a positive experience with it on social networks. Here are some more social media marketing stats that prove beyond a doubt the importance of social media for businesses.
According to social media statistics for 2019, there are now 3.2 billion users worldwide. That's about 42% of the current total population.
68% of adults in the U.S. reportedly have a Facebook account.
Active social media users are 48.2% Baby Boomers, 77.5% Generation X, and 90.4% Millennials.
Exciting research shows that users spend an average of 2 hours and 22 minutes per day on their social media account, including messaging.
73% of online marketers feel that their efforts have effectively implemented a social media marketing strategy for their business.
Two million businesses now use Facebook ads to promote their products and services.
1. Take Advantage Of Social Advertising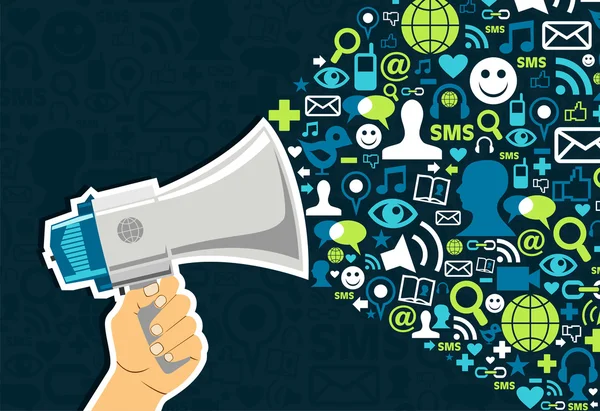 Social media advertising is still relatively new, but it's growing faster than you might think.
Take Facebook ads, for example. Although the social network started advertising back in 2005, it managed to generate 9.16 billion euros in ad revenue in the first quarter of 2017.
This shows that social advertising has been here to stay for a long time.
More and more companies are successfully experimenting with digital advertising. They're finding that social media advertising makes perfect sense. Here's why:
Compared to traditional advertising methods like print media.
TV and radio advertising and social ads are reliable and cheaper.
Moreover, you can engage on various social media channels for free before scaling up with paid ads. You have the freedom to grow at your own pace. With traditional advertising, you don't have the opportunity to reach your target audience the way you do with social media ads.
It just doesn't work that way. When you do offline advertising, you're going in blind.
It's a shotgun approach where the returns are low, even if you invest a lot. With social media advertising, you reach targeted prospects, increase your conversion rate, and ultimately get a higher return on investment.
Real-time performance analysis to know whether your ad is working or not, you need to improve it.
With any type of offline advertising, you have no way to analyze the performance of your ad campaign.
This massively cripples your efforts. On the other hand, with paid social media ads, you can constantly track how well (or poorly) your ad is performing.
You can transform your ad on the fly and see the results immediately.
Last but not least, businesses of all types need to understand that social media ads are getting more extensive and more intelligent.
Social media advertising is the future. It's the new wave. The only question is whether you belong.
2. Increase Brand Awareness
Social media site is a powerful tool for increasing awareness of your brand.
Some companies dismiss it as a way to build brand awareness, but they are giving the competition free rein by doing so.
On the other hand, many renowned marketing leaders agree that social media significantly impacts brand awareness.
Increasing your brand understanding via social media is not rocket science. Here is a couple of tips on how you can do it. Find your target audience: before focusing on a particular social platform, find out if your target audience is there. You can do this by looking for relevant conversations about your product or industry.
For example, a B2B company may be more likely to find its audience on LinkedIn than on Facebook.
Don't just assume or follow other brands.
Use imagery: Once you know your target audience, it's time to grab their attention by adding eye-catching visuals to your content.
Images and video clips play a significant role in increasing your brand awareness on social media channels.
This is because they increase engagement and the number of likes.
Create conversations: Social media is all about creating conversations.
If you utilize these social platforms for one-way communication, you will only attract much attention.
Instead, talk and listen. Participate. Show your personality by communicating with, tagging, and discussing others.
Measure your initiative: Don't just aim in the dark.
Use tracking tools provided by the platforms (e.g., Facebook Page Insights).
Also, use other external tools such as URL shorteners, Google Analytics, etc., to measure your social media activity.
Use the insights you gain to understand what works to optimize your efforts and build a stronger brand with social media.
Build authority: You want a higher engagement rate and better brand awareness.
Then work to build your authority by sharing real value.
In addition to borrowed content, the content you post should also have something original, as this will add to your credibility.
Remember that every step you take to increase brand awareness on social media will have a long-term impact on the overall growth of your business.
3. Incoming Inbound Traffic
Inbound advertising is one of the most effective ways to generate targeted traffic to your website. It is the kind of traffic that leads to conversions because it is highly relevant.
However, if you disregard the importance of social media in business, you will limit yourself to your inner circle. You'll be limiting yourself to your inner customer base or the people who are already familiar with your market or brand.
By placing more effort into social media promotion, you create a whole new channel to attract targeted inbound web traffic and get more inbound links.
An active blog, for example, makes it easy to connect with your audience using fresh content.
But if you share that content (at the right time) on Twitter or Facebook, your reach increases 10-fold.
You suddenly reach a larger audience than likes, share your content, follow your brand, and eventually become customers.
Similarly, the percentage of people who are already actively searching for keywords related to your product or service is lower than the percentage who are not.
Social media helps you connect with this more significant, untapped market segment.
To help you understand.
Here's the scope of referral traffic.
Social media management platform Buffer generates it by creating and sharing high-quality content on some of the largest social media networks:
When you use social media for your marketing, you diversify your efforts in more ways than one. You're not just targeting a specific audience but connecting with a diverse customer base.
This is important for your brand to stand out in your niche.
For example, serious professionals may find your website on LinkedIn, while younger people or millennials may find you on Instagram.
Every piece of social networking content you create is a new door through which new customers can enter. It's a new opportunity for you to make contacts.
Ultimately, it's about creating enough high-quality content that you can post on social media sites.
And attract high-converting inbound traffic in the process.
4. Improve Search Engine Optimization.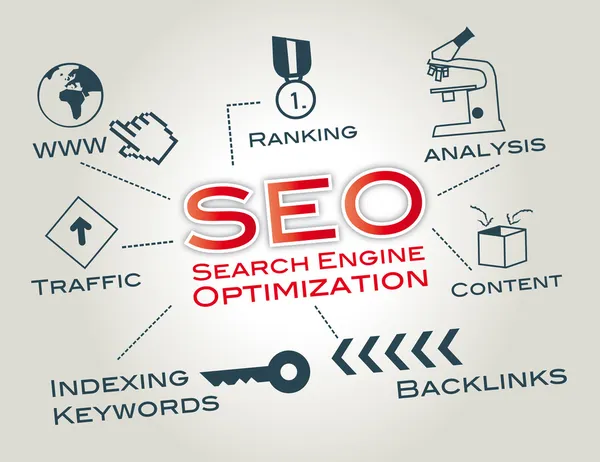 Any experienced social media marketer knows a connection between social media and search engine optimization. While Google has clearly stated that it considers "social signals" when ranking a page, there's more to it than that. Understanding and working on the importance of social media for your business can improve your SEO.
Higher chances of being found via a web search – According to Matt Cutts, former head of spam at Google. Social shares do not affect your website's ranking. However, it is a fact that social media properties dominate the front pages of search engine results for brand names.
This means that social media profiles have the power to appear in the top ten results.
Social media network profiles are a great way to connect with prospects and customers. They act as a gateway to your business website because they show your human side. Not only do they inform searchers about your business, but they also let them join in on your conversations.
You create a more robust presence online by optimizing your social profiles and keeping them updated with the right content. You'll get more exposure. And you have multiple channels to make people aware of your business.
People no longer rely on Google searches to connect with something or someone. Nowadays, a search is no longer limited to powerful web search engines. It goes beyond that, and that's why social media platforms like Facebook and Twitter are the new search engines.
Vast amounts of content are being created and shared on the social web.
Users can easily find this content using keywords, hashtags, etc. When people search for the kind of content, you post on your social media page.
You can gain new fans who want to follow you, connect with you, and do business with you. It's not just about the content, and it's also about the producer of the content, which is you.
When people see amazing content being created and shared, they are curious about who is behind it. This can lead to them searching you out on LinkedIn and learning more about your company.
As a business, you need to take the necessary steps to stand out from other competing social media profiles and avoid duplicate accounts.
The world of a social media site is evolving, and so is the field of search engine optimization. And there's a high likelihood that social signals will impact your rankings.
So why not be prepared for it by building your social media presence with valuable content?
5. Keep Your Customers Happy
It's hard to lose a customer and even harder to gain a new one. But keeping an existing customer is ten times easier.
For this reason, customer satisfaction should be your top priority.
Use social media to connect with your customers.
You have the opportunity to observe what your customers want, what problems they are facing, and how you can help them. To truly satisfy your clients and make their lives easier, you need to provide customer service that is more personal and effective.
And that's where social media can help you.
Customers today know that social media is much more accessible and friendly. A call center employee thousands of miles away then has difficulty solving their problem.
In other words, customers want world-class service without the hassle.
Increasing customer satisfaction with social media involves:
Monitor conversations to see if your clients are talking about your brand and in what context. Delivering important news, announcements, and offers to customers via a social media platform like Twitter.
Prompt customer service for customers who have real issues or need help with the product or service. Regular question-and-answer sessions with customers to understand their concerns, get honest feedback, and see how things can be improved.
Socialize and build relationships with power users or customer advocates to help other customers. Regardless of which social media platform you use to help your customers.
It's essential to speak their language, provide personalized service, and respond to them without much delay.
6. Improve Brand Loyalty.
Many businesses are fixated on their follower count, which is nothing more than a vanity number. It serves no real purpose if the followers are not loyal to your brand.
There is a difference between a casual and loyal follower because the latter adds real value.
If you wish to obtain the most advantage out of your social media marketing efforts, you need to increase brand loyalty.
A loyal following means more engagement and better conversations.
You can improve brand loyalty on social media. Ask a loyal social media follower about the brand they trust, and they will speak positively about it without you having to push them. This leads to natural word-of-mouth marketing.
Have a solid social media strategy: Social media platforms evolve, and each has its personality.
Facebook is not Twitter, and Twitter is not LinkedIn.
That means you can't apply the same old, outdated marketing and advertising methods to social media. You need to develop a social media network strategy that aligns your goals with other areas like content marketing, search engine optimization, etc.
This should include providing you with an idea of the value you can create for your loyal social media followers. This way, you can not only maintain them loyal to your business but also help them recommend it to others.
Share value-based content: There's a reason why your followers are loyal to you. They are looking for value, which you need to provide by sharing quality content at all times.
For example, a detailed case study is better than a 500-word article.
The more valuable and relevant the content you publish, the better. Plan how and what kind of content you want to share with your followers. If you take time to create your content, your content will have a higher ROI when you share it.
So don't rush into it. Think about what makes your content different from others.
For example, visual content is shared more often than regular content on social media.
So you are free to use photos, videos, etc., as long as they add some value.
Be consistent: Your brand has a personality and certain aspects unique to it.
By highlighting and showcasing these personality traits, you can more easily connect with your target audience.
Your goal should be to be consistent in your approach and use the same voice in all interactions.
The content you create/share and how you communicate with others should reflect your brand's personality.
Responding to queries
You may not be a celebrity to your followers on social media, but they expect answers from you. So when they contact you with a relevant question, you should give them the correct answers.
That way, they'll know that you mean business.
And that your company cares about others. But don't restrict your answering adventures to your faithful followers. Go on the hunt for questions that are only partially answered or not answered at all.
You can target keywords and look for questions that require an answer.
You establish yourself as an expert or authority by responding to these questions. Program the human side – While it's okay to automate your social media posts with a tool like Buffer, it's not so okay to do it all the time.
Interacting with other people in person and humanizing your brand is a huge benefit. It will keep your followers/fans coming back to you again and again.
Many companies try to present themselves as big corporations, which is a mistake. People need people, not automated bots. That's why you need to connect with them more personally and engage in honest conversations.
Conclusion
The importance of social media for business only becomes apparent when you put what we've discussed here into action.
If done right, social media advertising can prove cost-effective in the long run. That's because these days, even paid social media campaigns, like Facebook Ads, are cheaper than other advertising options like search engine ads.
That means a greater return on investment.
Jumping on the social media networks bandwagon is no longer a matter of choice if you want to succeed.
The value of social media to business today is greater than ever. Your business needs it. Every business needs it.
Enjoy the post? For More Posts Visit Apple Dew